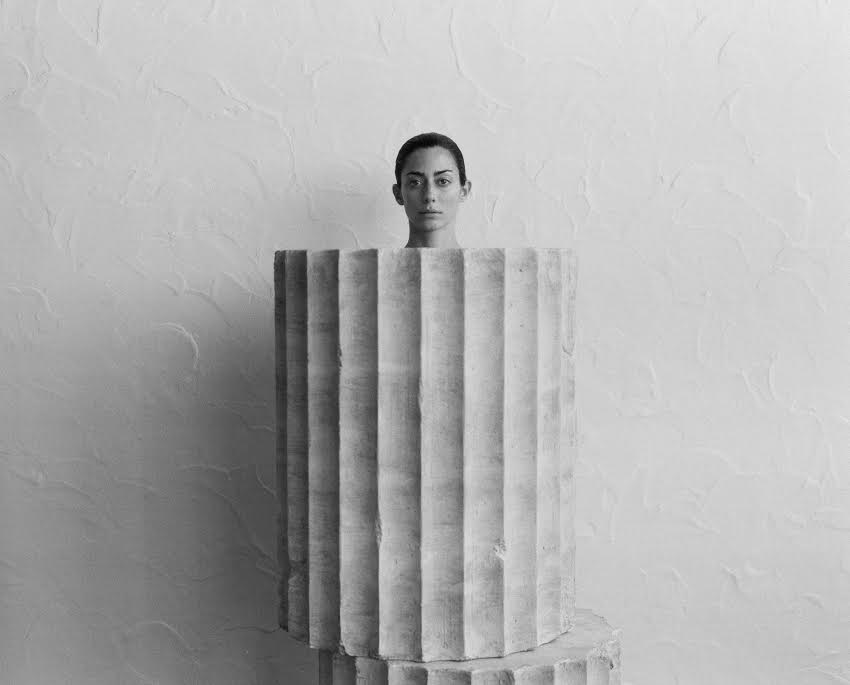 Conie Vallese was born in Buenos Aires, Argentina where she developed an early interest in art from observing the projects of her family. She was encouraged by her grandmother's oil paintings, her father's experiments in sculpture, and her mother's affinity for interior design. After studying film at UBA (University of Buenos Aires) she moved to New York where she now lives and works.
---
My work can be described as the convergence of opposites. There are often dualities at play in both my painting and my sculpture. Utilizing a variety of mediums: gouache, paper, plaster, clay and bronze, I highlight how opposites are inherently bound.
the soft and the hard
the feminine and the masculine
the intimate and the estranged
the rational and the irrational
the inner and the outer
the dreamlike and the real
the flowing and the stagnant
the dark and the light
Growing up in Argentina, immersed in a family that often expressed themselves through creative endeavors, art became a part of my identity and expression. Reminisces of Buenos Aires' architecture and its color palettes, it's shapes and forms, influence my aesthetic, and are vital to my approach in painting. My Latin American influences are ever present. The geometry of the landscape, both urban and rural, as well as the culture at large, influence me in both overt and subtle ways.
The significance of the work I engage in is difficult to assess, but I recognize a nostalgia for certain elements: the simplicity of domestic life, memories of interiors and exteriors, nature, imaginary landscapes, and corporeal forms, both sculptural and abstracted. These qualities of my past contextualize and materialize the personal, and emotional, contexts from which they arise.
My practice constantly moves within ambiguities, oppositions and resolutions that I embrace and relocate. Ultimately, the new works which emerge push the themes I am familiar with into further possibilities. It is a process that continues to fascinate me.